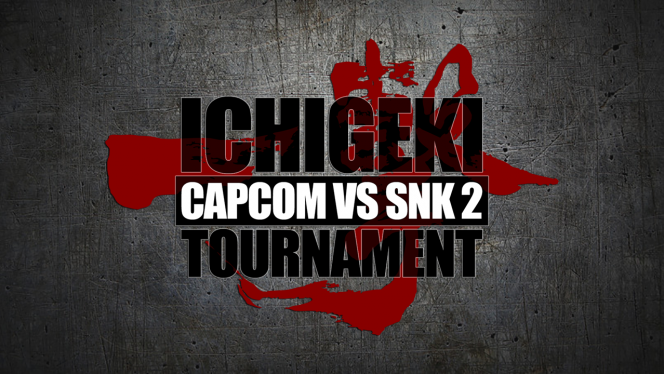 [FR] En janvier 2008 naissait à Lyon un nouveau tournoi « Capcom vs SNK 2 » : l'Ichigeki.
Organisé par le NEO DOJO AH2R, l'association pionnière mêlant arts martiaux traditionnels et virtuels, désormais connus sous le nom de « Versus Fighting », le tournoi est dès sa première édition une réussite avec un casting international d'un niveau relevé.
En 2018, pour fêter le 10ème anniversaire de cet événement, et honorer « Capcom vs SNK 2 », le NEO DOJO AH2R s'est associé à HFSPlay pour organiser la renaissance de ce tournoi légendaire. Lors du Hfs Summer 4, qui aura lieu du 4 au 6 mai 2018, 32 des meilleurs combattants se départageront, lors d'un tournoi sanglant 100% Arcade Perfect, sans gants ni protège-dents…
L'ICHIGEKI 2018 !!!
Les slots seront disponibles à l'ouverture de la billetterie dès le 1 novembre 2017 sur le site officiel du Hfs Summer 4. Ne ratez pas l'opportunité de participer à cet anniversaire légendaire.
HFS Summer 4 info & reservation: https://summer.hfsplay.fr
_________________________________________________________________
[ENG] In January 2008, an international "Capcom vs Snk 2" tournament was born in Lyon city, France: Ichigeki.
Held by the AH2R NEO DOJO, the pioneer Traditional Martial Arts X Versus Fighting Association, this first time event was immediately renowned as an international successful & skillful tournament.
In 2018, to celebrate its 10th Year Anniversary, the legendary Ichigeki will return to honor our beloved game "Capcom vs Snk 2". This time it will be held by the HFSPlay Association X AH2R NEO DOJO Association during the Hfs Summer 4, 4th to 6th of May 2018. It will be a 32 slots solo tournament, 100% Arcade Perfect Edition, run on Naomi system!!!
We await all the best « Capcom vs SNK 2 » warriors to provide a gory tournament just for glory with no gloves and teeth protector… ICHIGEKI 2018!!!
Slots will be available soon, on the first of November 2017, at the Hfs Summer 4 official website launch. Don't miss the opportunity to be a part of this legendary anniversary.
HFS Summer 4 info & reservation: https://summer.hfsplay.fr
2